GET IT
PhotoSlim is now available for free.
You want to email a bunch of pictures to a friend but it fails because your pictures are too big?
You inserted some pictures into a Word or PowerPoint document and now the document is bloated and slow?
PhotoSlim makes it very easy to get shrinked copies of your pictures. The size of the copies is a fraction of the original size. And still the quality of the copies is high enough for email, print and presentation.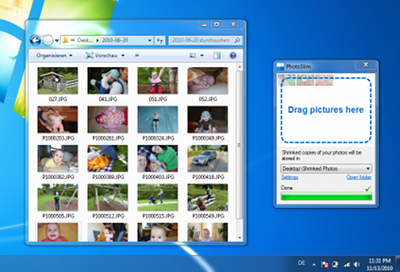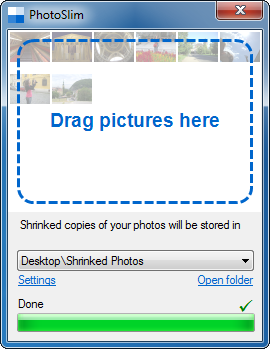 Features
Shrinks photos to a fraction of their size
Supports many file formats: JPEG, PNG, GIF, TIFF
Supports RAW file formats for most professional cameras
Resize whole folders including sub-folders
Configurable output file format, size and quality
Always makes copies and never changes your original photos
Simple and effective workflow with drag and drop
Supported languages: english and german
Easily convert raw format pictures to JPEG (NEF, PEF, PTX, KDC, ...)